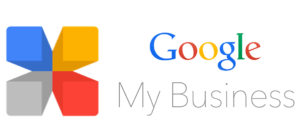 Leah's attention to detail, knowledge of the local real estate market and professionalism were the deciding factors in choosing her when we decided to sell our home. She exceeded our expectations every step of the way – not only during the sale of our home but also helping us find our next home. Thank you Leah for your hard work, your personal touch and especially your positive attitude.
– Janice and Paul
A true local real estate expert. It was our pleasure having Leah & her team representing the sale of our home. Her level of professionalism made the entire sales process hassle free. I would strongly suggest working with Leah for any real estate services or questions.
– Aman G.
We interviewed two agents and chose Leah Bach because of her enthusiasm and her strategic plan to sell our home. She executed the plan exactly and the sale of our home took place within the first week. My Husband and I would be very confident in recommending Leah as an agent because of her professionalism in every stage of the sale.
– Lila W.
Working with Leah was an amazing and wonderful experience. We were thrown into a situation requiring us to buy a place in a very short period of time, and Leah was there with us every step of the way. When it came to crunch time, she was available and responsive to our emails/calls/messages at any random time of day we asked. After working with her a bit and looking at a few places, she was quick to pick up on listings that we would or wouldn't be interested in. We then were able to narrow down what we were looking at and find the place that we would love.
I wouldn't hesitate to recommend Leah, she was professional yet realistic. She knows what she's doing and will be straight up honest with you without playing games. She is there to help you.
– Scott B.
4 months of house hunting finally ended because of Leah's help. She is passionate and professional with a great personally. She is our realtor, consultant and now a good friend. Thank you again Leah!!!!!
– Gina C.
Leah is the epitome of what every real estate agent should be; honest, hardworking and dedicated to making your dreams come true!
– Ray N.
Leah, you met our needs completely! You were generous in accepting the fact, after listing our home the first time, that we wanted to wait on the sale. Having done that we, of course, chose you again when the timing felt right. Thanks for listening to our thoughts and opinions and for your insight into the market. You sold our home at an excellent price while, at the same time, working hard on our behalf, with lots of back and forth, to negotiate what we feel is a very good price for our new townhouse. Well done!!
– Vivienne W.
Just to let all the clients out there know, listing my home with Leah was perfect. I would recommend to anyone wanting the sale and purchase of their home to employ Leah. She gets "The Business" done efficiently, professionally, and stress free and is with you every step of the way.
Leah is a pleasure to work with and I would use her again in a "Heartbeat". Thank you Leah!
– J.M.N.
I thought you were terrific.  Very professional, no nonsense and by the book.  I knew you were there to protect my interests and you did.  Thank you!
– Patrick D.
I needed a fast sale and purchase. From start to finish, I listed, sold and purchased in under 4 weeks. You were on the ball and exactly what I needed.  Type A, told the truth and didn't "pretty it up". You were completely honest and I truly appreciated that. Great job!
– Sharon E.
We are very happy with the service provided to us by our realtor, Leah Bach. She provided excellent resource information and advice prior to listing our house. Then after hosting two open houses she sold our house very quickly for a price we are happy with. Leah is very professional but also, fun to get to know and she puts the best interests of her clients first. We would highly recommend Leah to any potential sellers.
– Donna and Robert
Selecting Leah as my personal representative to sell a property was easy, she has always demonstrated a high level of professionalism, been reliable, honest, trust worthy and above all has worked hard for those she represented.As my agent, she was always well prepared, provided straight forward advice, was open minded to my point of view, provided fantastic customer service and always kept me informed throughout every aspect of the process.Her attention to all details proved to be invaluable.
– Trent R.
Leah's incredible depth of knowledge along with her determination to find me the "right" home made this experience pleasurable and efficient.When we first met, she promised me that there is a place for everyone and that whether it was a search through one home or 100 homes, we would find the one that was perfect for me.So we did.It took a search of 35 properties over two months.The home I found fits every aspect of my lifestyle and Leah was instrumental in reducing the amount of stress associated in finding a sweet place to call my own.
– Janice F.
From start to finish, Leah's excellence was apparent.To assist our sale, she introduced us to a wonderful stager whom we employed to make our house look its very best.Then she brought in an amazing, professional photographer to photograph our home to its best advantage. At one point she even put a video of our home on local TV to give our home its best exposure. The listing was highly visible on the internet and Leah continually found ways to refresh our exposure. Finally, when it came time to negotiate our offer Leah stepped up her already awesome service and showed us her "A" game. Our sale was flawlessly negotiated, nerves were soothed and inspection was handled respectfully.
– Kim and Guy E.
Working with Leah was a very good experience.She's well prepared by providing us with market information and a full set of the needed data.She helped and found answers for us in a very professional & efficient manner.She's a nice lady but when negotiating the deal, she's a tough one.As an immigrant client, we felt so comfortable working with her and she's the one who we trust.Definitely we would like to recommend her to our friends.
– Roxana C.
Leah Bach has been the most professional and effective realtor I have dealt with in all my dealings with real estate industry through my many transfers.I wouldn't hesitate to recommend her to anyone.She just made the entire process just that much easier.
– Cpl Wade D.
Leah was extremely professional and easy to work with. We valued and appreciated her opinions and advice and we never felt pressured. We loved how friendly she was with our neighbours and that she took time to speak to them. We were so happy that we listed with Leah Bach and wouldn't hesitate to recommend her.
– Karen N.
Leah is professional, knowledgeable and reliable. She is competent, trustworthy and works tirelessly for her clients. We are so pleased with the level of service she provided during and after the sale of our home. She has all the current information and unparalleled experience with the real estate market in Sunshine Hills. We will definitely use her again. No. 1 Realtor in our books!
– J and K
Ms Bach did a fabulous and professional job as our realtor and was able to sell our home and help us purchase a new one (that we love) in a timely fashion. No matter how stressed my husband and I were she always shared her positive energy to guide us through. Leah's performance as a realtor was reflected in a personal and confidential nature and always put our needs first.
– Darlene and Dave G.
Dear Leah,
Please accept this letter with our sincere thanks for your efforts toward the successful sale of our home.
We have known each other for many years, and I have always admired your drive, energy, enthusiasm and creativity. When I realized you had become a real estate agent it was an easy decision to work with you. Your skills are very well suited to your chosen career in real estate. When we contracted with you for the sale of our house, I was sure you would do a great job and I was not wrong. In a market that is truly challenging to say the least, your great advice, suggestions, persistence, negotiation and marketing skills paid off when our house sold while others around it remain on the market.
It may sound like a cliché, but in a world where sales people of all types struggle with stereotypes and negative press, your honesty, forthrightness and desire to do the best for your clients are truly refreshing and appreciated.
– Debbie C.
Leah had all the information we required to make an informed decision. She also provided a realistic estimate of a sale price and timeline. Equally importantly, while selling a home can be stressful, Leah made the process as relaxing as is possible. It also helped that she has an excellent sense of humour.
Leah readily returned phone calls and it seemed she was always there for us.
Leah said she believes in "under promising and over performing ". She did exactly that.
I do not provide a reference lightly. I without hesitation recommend Leah Bach as your realtor. She is honest, a lady of integrity and gets the job done!
– E. Malone